Health Assessments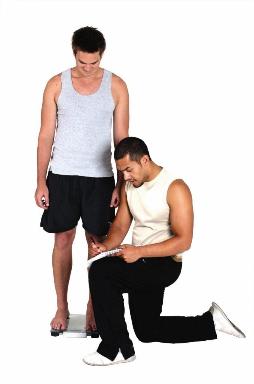 Workplace health assessments investigate a range of metrics to identify health risks
and potential issues that may affect an employee's wellbeing and productivity. The suite of metrics can be altered to achieve your organisation's requirements.
Common checks include Healthy Heart, Diabetes, and Flexibility & Strength. Checks provide baseline data that will not only provide feedback on employee health, but will allow exercise programs to be implemented safely and effectively.
All workplace health assessments are performed by experienced professional exercise physiologists.
Individual reports will be issued to staff detailing assessment findings. Company level reports identify common health risk categories to enable well-targeted solutions to be implemented, thus optimising the return on their investment in employee health.
Wellbody Health Assessment - This 20-minute assessment measures an employee's major cardiovascular disease risk factors, as well as providing an overview of their general health.

Wellbody Plus Health Assessment - This 40-minute assessment investigates glucose, cholesterol and a suite of other physiological indicators. Lifestyle counselling is provided to each employee to assist them in setting personalised health and lifestyle goals.

Diabetes Risk Screen - A convenient 10-minute assessment of an employee's risk factors associated with diabetes. The assessment includes an assessment of blood glucose, body mass index (BMI) and waist measurements to form a reliable evaluation of risk.